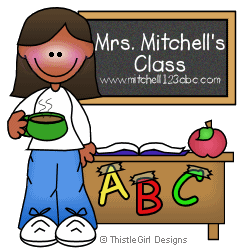 Hello! My name is Rhesia Mitchell. In 1992, I graduated from The University of North Carolina at Greensboro (UNCG) with a degree in Elementary Education and a minor in History. The 2016-2017 school year will mark my 25th year teaching! Since I have been in education, I've had the pleasure of teaching kindergarten, second grade, and third grade. I have also tutored first, fourth, and fifth graders in reading and math.
I believe all children can be successful learners. It is important to keep in mind that children do not experience success in the same manner, at the same rate, nor on the same level. Even though children learn differently, they CAN all LEARN!
My goal in teaching is to create meaningful experiences that will help the children develop socially, emotionally, and intellectually. I want the children to be life-long learners who see themselves as readers, writers, and problem solvers. I also want them to appreciate and respect the diversity among people.
I am excited about the upcoming year and can't wait to get started. Feel free to call me at school, send an e-mail, or write a note if you have any questions or concerns.
A Few Fun Facts
| | |
| --- | --- |
| Favorite Colors: | Pink, Light blue, Lavender, Peach |
| | |
| Favorite Books | First Day Jitters and The Kissing Hand |
| | |
| Favorite Season: | Spring |
| | |
| Favorite Drinks: | Orange Juice, Apple Juice, Grape Juice, Pepsi, Sunkist Strawberry, Sunkist Grape, Canada Dry Ginger Ale |
| | |
| Favorite Candies: | Snickers, Peanut M&Ms, Twix, Kit Kat |
| | |
| Favorite Fruits: | Strawberries, Pineapples |
| | |
| Favorite Vegetable: | Spinach (That's right! I love spinach!) |
| | |
| Hobbies: | Reading and working on the computer |